Our city of London is a missions field of great strategic importance. Therefore, let us live a life worthy of the gospel, even at the cost of suffering, is our sincere desire.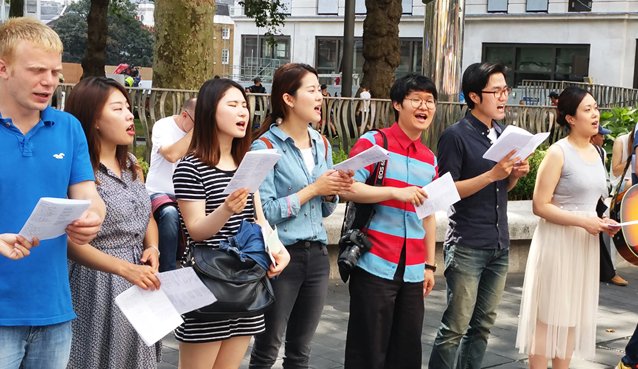 Rain or shine, we gather each Saturday to live as witnesses of Jesus to share and and confirm the gospel.
Gathers in nearby coffee shops after Sunday service. Spiritual growth begins in worship and is matured in small groups.
Plays on Friday evening or Saturday and is open for all to get a bit of exercise.
First time here? Welcome to church.
While we are unable to gather physically due to COVID-19, we are together virtually, from worship to small groups.
Contact us so that we can provide you with information to join our church community. We welcome you to our London family!!

Serving the Next Generation
This next generation, who are native to the culture and language of the UK, will be the leaders that complete the Christian mission.

Obeying Jesus' command to be a witness, making disciples, and proclaiming the gospel to all nations is our vision.