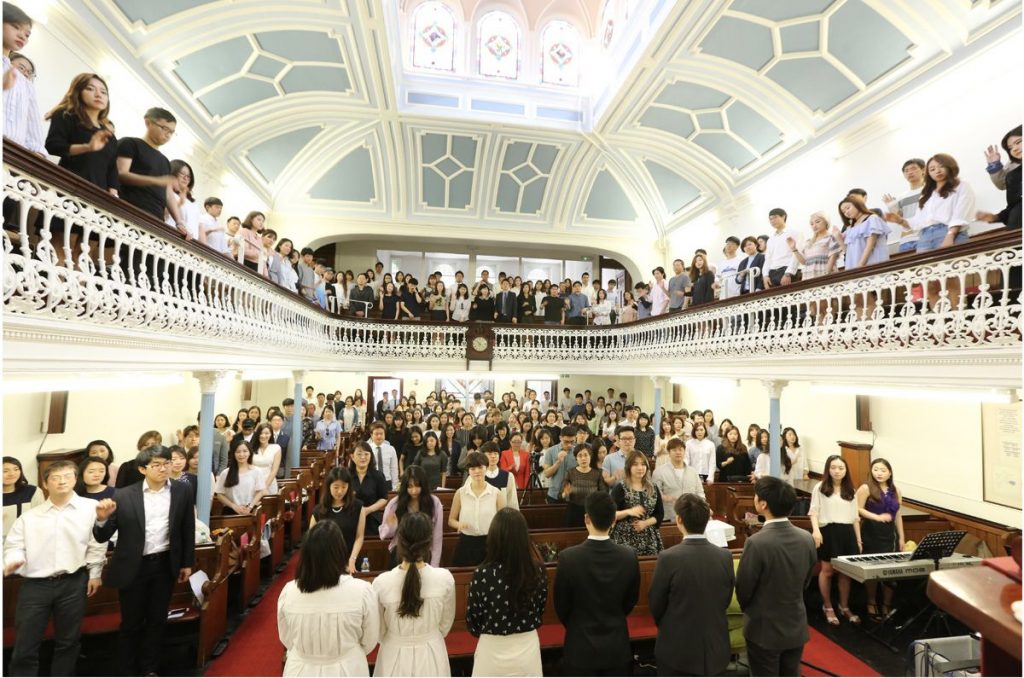 Our church began in 1985 when Pastor Moon Tae Joo started a Bible study with 7 young adults at Merton Evangelical Church.
We started growing in 1988 when our late pastor Shim Gwan Sub served the church with the core values of 'By scripture and spirit alone', raising faithful Christians with spiritual and mission work discipling. With the God given vision of cell oriented church, we began worshiping in 2 separate locations (Oxford circus cell church in 2006 June & Wimbledon cell church in August).
Pastor Lee Young Joo was appointed as the 3rd Senior Pastor in 2008 June 15th with a vision of "Completing the world mission in our generation". The Church faced a new challenge of uniting the 2 separate locations to achieve this vision more effectively and have come a long way since then to become a church where many recommend others to visit whilst in London.
We want to be a Korean diaspora church serving as world mission's outpost in the heart of London city. We also want to help plant other ethnic churches who worship in their own language and culture, with a vision of networking with them as brother churches, seeing churches arising among the unreached and unengaged people group and completing the world mission in our generation so we can witness Jesus' 2nd coming in our lifetime. We are a church growing daily with these visions in mind.